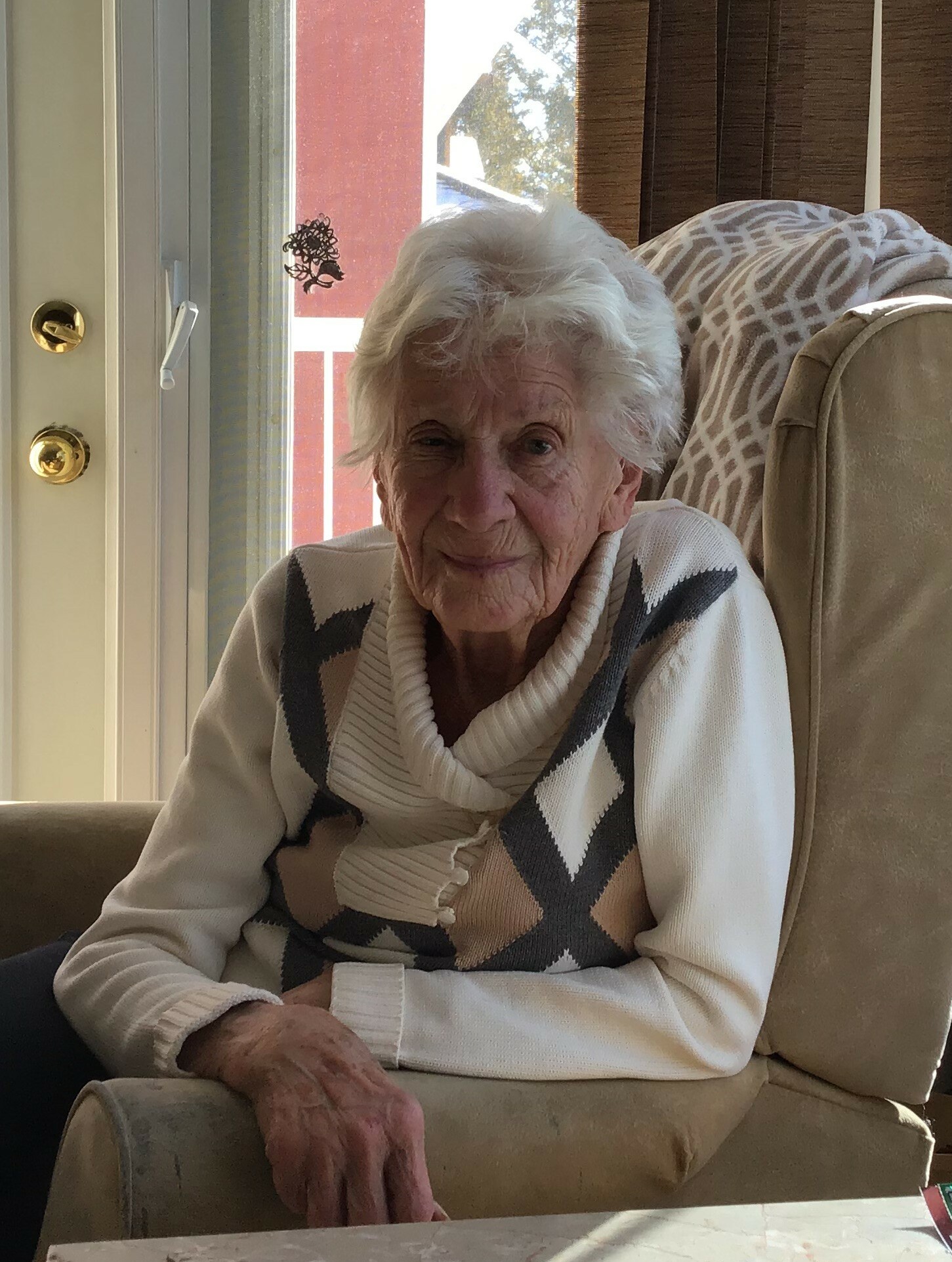 Mickey Mary Hess
1927 - 2021
Mickey Mary Hess passed away peacefully at home surrounded by her family on December 8th, 2021.
She will be remembered for her smile, grace, and kindness. She was an amazing mother, grandmother, great grandmother, and a true friend. Mom came from a family of thirteen and was the third last of the two remaining thirteen.
She was predeceased by her husband Emil.
Mickey is survived by her children, Emil (Cathy), Marlis, Melva (Jack) and Patrick along with 4 grandchildren and 8 great grandchildren.
Mom will be greatly missed by all those she touched; Mom is now soaring with Angels.
In Lieu of flowers a donation may be made to the Radium Fire Department. 4878 Radium Blvd, Radium Hot Springs, BC V0A 1M0
A Funeral Service will be held on December 15th, 2021, at 11:00 a.m. at the Christ Trinity Church.
Arrangements entrusted to McPherson Funeral Services.
Condolences for the family can be offered at:
www.mcphersonfh.com