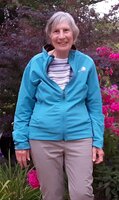 Josephyne Alyce Reid
Josephyne (Joy) Reid passed away on January 24, 2023 at age 85 with her children by her side.
Joy was known for her kindness and caring. She displayed this in her career as a nurse, in her community and often to strangers in need of a someone to listen to them and provide words of encouragement.
She will be greatly missed by all who knew and loved her.
Joy is predeceased by her husband George and survived by her children, Nancy (Mark), Robert (Lisa) and Janice (Christian) and her grandchildren, Aven, Heath, Liam, Eva, Lenaya and Merek.
Thank you to the staff of Kootenay Street Village for the care and companionship you gave to Joy.
A Celebration of Life will be held in Georgetown, Ontario, in the summer. Date TBA.