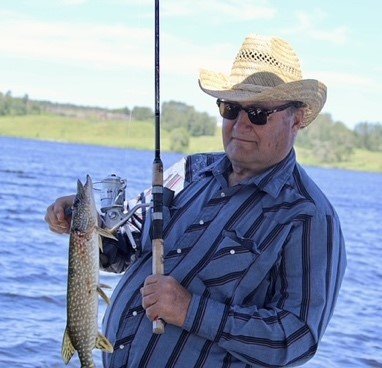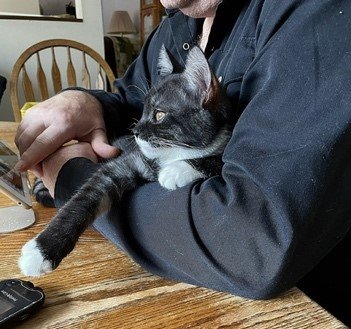 Obituary of Sterling Myles Quennell
April 1st, 1949 – July 4th, 2021
It is with profound sadness that the family of Sterling Quennell must announce his passing on July 4th, 2021, at the age of 72. He was a hardworking and proud family man who will be missed dearly by his family and friends.
Sterling was born and raised in Shaunavon, Saskatchewan where he grew up working on the family homestead while finishing his formal schooling. It was in Shaunavon where he met his lifelong partner, Kathy Wells, and they were soon married. After he was married, he spent three winters in the north doing seismic work before moving his family to Cranbrook where he worked at CPR for 8 years.
In 1979, he bought his first logging truck and continued to expand his family-run business, SM Quennell Trucking, for 36 years before retiring in 2015. Throughout his years in the forest industry, he was involved in various committees, volunteered his time and equipment for numerous community projects, and employed many people across the East Kootenays.
In later years Sterling and Kathy enjoyed travelling to many places throughout North America. Some of their favourite destinations were Alaska, Florida, and Texas to name a few. They enjoyed the many memories made along the way, but their happiest times were sitting on their lanai enjoying family, friends and wildlife while sipping a whiskey.
Sterling was predeceased by his parents Ralph and Agnes Quennell, his sister LaVerne Quennell, his brother Morgan Quennell, and his infant daughter Carrie Lynn Quennell.
Left to mourn are his wife Kathy of 53 years, children Chris Quennell (Marion) and Julie Quennell, and his grandchildren Jessica MacDonald (Ken), Jason Machuk (Nicole Hunziker Ramirez), and Rebekah Quennell (Mike Weitzel). Also left to mourn are his siblings Bernadette Schneider (Rick), Wesley Quennell (Shirley), and Jacqueline Carleton (Brian), plus numerous nieces and nephews.
As per Sterling's request, there will be no service.
Eulogy for Sterling Myles Quennell
JULIE

It's a difficult thing to write a eulogy. How do you summarize the life and accomplishments of someone who has led such a rich and full life for 72 years? How do you capture the true essence of someone like Sterling in a short speech? I heard a quote recently that resonated with me.
"It is said that humans die twice. Once you take your final breath, and again the
last time someone says your name." Today is not the last time for dad.

He will continue to live on in all our memories and stories. As a family, we have treasured every story and memory shared with us over the past few months through visits, phone calls and written correspondence. Today is not the end for him. It's comforting to know that Dad will continue to live on for all of us through the stories shared in the future as well. Dad grew up as a 4th generation farmer on the family homestead south of Shaunavon. He loved the farm life and shared this passion during our many summers down on the farm. He had a strong sense of duty and a commendable work ethic. Even from an early age, dad took his chores seriously and loved to help others. He shared stories of getting up early to haul water to the Glengarry Schoolhouse where he
and his siblings attended. He often shared memories of harvest time growing up. Meals in the field, long days, and everyone pitching in to do their part. He was so thrilled that he and my mom were able to go back last summer for what would be his final harvest. For months after he shared many stories of their time down there. He commented on how times had changed and how impressed he was with his niece's driving of the combine when he did a ride-along. As you all probably know, dad married his high school sweetheart. They lived on the Quennell farm for the first three years of marriage and during this time, he worked up north with brief visits back to see mom and Chris.
As difficult as it was to be away from his family, it was a sacrifice he was willing to
make to ensure they were well provided for. As Chris got older, dad decided he didn't want to miss out on seeing him grow up so on a family holiday to BC they stopped in Cranbrook and decided this was the place where they would set down roots. This was the start of many adventures that he would have with my mom who remained his compass and source of strength through it all. He worked for CPR for the first several years there. In 1976, with just one logging truck, he started SM Quennell Trucking. A company that grew to employ dozens and dozens of people over the years. Over the 36 years, until they retired, the company acquired 58 Kenworth trucks and other heavy equipment. Working by his side through it all was my mom. It's a testament to their love and devotion for one another that they not only spend all their personal time together but also worked together right up until their retirement in 2015. Dad took great pride in the fact that Chris worked alongside our parents as the family business grew. Later, Chris' wife Marion also joined in and worked with mom to manage the administrative side of things. Dad recognized early on that Chris possessed certain skills that surpassed his own and contributed greatly to the success of the business. He had great respect for my brother's people skills and his ability to network effectively within the community. He appreciated his attention to detail and his amazing ability to take apart, build and repair all things mechanical, electrical… the list goes on. To this day the legacy of SM Quennell Trucking lives on because of my brother and my mother. Although dad was proud of the family business he built, he always secretly wished he could have gone on to university. He talked of how he would have liked to study engineering. Anyone who has seen his yard could see how this would have been a good fit. He enjoyed the work that went into planning and building their various landscaping projects including their beloved lanai. It pleased dad to no end when he could live vicariously through my own experiences going to university. I will never forget his look of pride at my convocation for my master's degree. No doubt spurred by his small-town upbringing; dad was a firm believer in giving back to his community. He was always willing to help a friend in need or donate to any kid's fundraiser as he loved to help others. Both he and mom spent many years volunteering to organize Cranbrook Logger Sports, which was a major community event during Sam Steele Days. He also donated his time and equipment to various construction projects such as digging a basement and footings for buildings at the Wycliffe Rodeo Grounds. He sat on local and
provincial professional committees such as the East Kootenay Log Haulers Association.
Family time was everything to dad and as hard as he worked, he enjoyed his downtime with family and friends. His sense of adventure and love for the outdoors often took us camping up many random mountain roads. As the ground got harder and the body got older, we shifted from the old canvas tent to the more comfortable RV. I still think I was a teenager before I ever experienced a
genuine campground though. Mom and dad tended to gravitate towards friends who had the same appreciation for the outdoors and adventure as they did. They dabbled in many recreational pastimes over the years, although some were more short-lived than others. These ranged from Skidoos, quads, dirt bikes, and skeet shooting, to golf, travelling and photography. I appreciate all the opportunities he provided for us. The common theme throughout it all was lots of laughs and some valuable life lessons. Anyonethat spent any amount of time around dad learned how to successfully build bonfires that ranged from fitting in a small campfire ring to at times requiring
large heavy machinery to build. It's no surprise they became the best of friends with the Gleason's as Neil and Dad built very similar fires. That's one of the benefits of being a logger, you never run out of firewood.

Mom and dad created a home where everyone was always welcome. While we lived in town, our house was command central for all the neighbour kids. I can't even imagine what the grocery bills amounted to. No one ever left our house hungry, and all kids were made to feel welcomed and appreciated. Some of our friends even came on family trips and camping adventures. I can remember a trip to Calgary one time where my best friend came along. Being teenagers, we wanted nothing more than to go shopping at the big malls. Not wanting her to feel left out, he not only gave me money to go buy clothes but also did so for her. Mom and dad truly created a home that all our family and friends felt welcome to hang out. A few of which even spent time living with us.

In 1989 when we moved from town to the acreage in Wycliffe the gatherings with family and friends carried on. Although slightly dulled in comparison to their youthful escapades, the love for adventure still carried on. Dad's sense of adventure often led to thinking outside the box when solving a problem. For example, when you retire from decades of owning your own business you
have A LOT of paperwork that accumulates over the years. When it comes time to deal with with these countless boxes of paper, some may choose to use your run-of-the-mill paper shredder or hire someone to take it away. Not dad ... He prided himself on always having just the right tool or piece of equipment to get the job done. Out back of the house is a pit they put all the yard waste and dead
wood from around the property. This accumulates throughout the season to a point where you light it up for a big winter bonfire. Dad thought that we could just deal with this paper by using the wood chipper to shred these boxes of paper efficiently. So, we loaded up the boxes, got the chipper in place and the result was reminiscent of a ticker-tape parade at the Super bowl. The shredded paper blew high into the air and all around the yard. It was at this point he decided we needed to pause this project until we thought about it some more, so the boxes of paper were thrown in the pit for the New Year's bonfire. The New Year's fire combined two things dad appreciated greatly... a love for big
fires and spending time with family and friends. Due to Covid, it had been so long since they were able to get a group of family and friends together. So, with all this new fuel in the fire pit (boxes of business papers) what better way was there to see everyone than gathering them around a fire that was so big that social distancing was simply unavoidable. No germs could survive that heat. We invited family and our friends the Featherings, who lived close by, to come to enjoy a fire with hot dogs and marshmallows. In true Sterling form, he delivered on a big, impressive fire but Mike had to build a side fire so we could actually get close enough to cook a hotdog. You will see what I mean in the video to follow.
In the retirement years, mom and dad took advantage of having the time to do more of the travels that owning your own business does not always allow for. Their travels took them to many places in the central and western parts of Canada and the USA. From Alaska to Texas and beyond, their travels took them to some amazing places. Mom has over 20000 pictures on her iPad to prove it. In
between these major trips, dad got in his driving fix with their weekend drives. On any given weekend you could find mom and dad driving to Eureka for a steak at Rexford's, going to Coeur D'Alene for the weekend, or just driving around aimlessly so mom could take pictures.
In those final years he also knocked another item off the bucket list. He had always wanted a boat but could never make his mind up on what type. Of course, the Sterling we all know and love was a go big or go home kind of guy so he had to choose one he could get ALL his friends and family on to enjoy. He bought a 24-foot pontoon boat that led to several outings on a few different lakes in the
past few years. He loved to see everyone having fun fishing and swimming. He was happy to putter along and visit too as long as he also got his chance to see how fast he could make the boat go.
As much as he enjoyed their travels, as life went on, there was no place he loved more than his lanai. He and grandma spent years creating a little piece of heaven that many came to enjoy over the years. In these later years grandpa's love for adventure was offset with an appreciation of home and routine. I spent many afternoons, when I went to visit, watching Bonanza and Wagon Train, and I don't think there is a John Wayne movie out there he hasn't seen countless times. Whether it be with their many visitors or just him and grandma, he enjoyed an afternoon whiskey on the lanai surrounded by the trees and flowers, listening to the birds and watching the squirrels. He often commented, 'Man I love it here… there is no better place on earth. I am grateful for each and every memory I have as well as the stories I hear from others. Sharing stories makes me feel a little closer to him and, for just a moment, it's like he's not really gone. We will miss you dad, we love you, and this is not the end.
REBEKAH
I put off writing this thing for a long time because I just didn't want to do it. It doesn't seem right and I really don't want to admit he is gone from our physical world. None of us do. He was a staple in our lives and someone I can't imagine all the future milestones without. He should be here to celebrate with all of us today. He would have loved to be here with all of you.
Grandpa was one-of-a-kind. I guarantee we will never meet someone quite like him again. He had the most inquisitive mind, with an undoubtedly unique style & flare. I often wonder if the reason he enjoyed Texas so much was because the 'Everything's Bigger in Texas' - thing resonated with him so much. Because just like the bonfire size, with grandpa, bigger was better! Always keen on the most perfect tool or piece of equipment for the job (however impractical it was for anything other than exactly that task), all the fancy new technology like smart TV's, GoPros, drones etc. (despite his trouble making the damn things work properly), and plenty of other auction & raffle treasures that serve no real purpose other than enjoyment for grandpa and often to support a good cause. Behaviors that caused some raised eyebrows & occasional frustration, will now be things we look back on and smile, laugh and wish we could be frustrated by one more time.
He was honestly so funny. Sassy, witty and full of spunk. He had no reservations about what or who's pot he was stirring. And if you were watching for it, you could observe him say certain things in the right crowd to see who he could get a rise from. He was a brat, and it's totally where I
get it from. Him and I constantly played tricks on each other and pushed each other's buttons while I was growing up - from practical jokes and pranks, to arguments that required dictionary references to solve, all the way to him asking me straight faced and genuinely curious from across the table, "Are you missing a tooth?" - This question is now a few of my friends' favourite things to ask me or joke about… I imagine Mike will periodically ask me if I am missing a tooth for the rest of our lives.
Sometimes the button poking was quite literally me poking grandpa's belly button and him tolerating it all. It was an out-y and as a little kid that was pretty interesting. Grandpa's tolerance and patience with me was eternal. Though I know this was not everyone's experience - with me, he had endless patience. Hours spent with me, a bit of water and one of his black fine-tooth combs.. letting me try over and over and over again to comb his hair in just the same way he did it to go out for dinner. I don't think I ever quite got it the way he could but he sure let me try again and again. I watched him do it countless times. Almost effortlessly with the same bit of water, one of his combs, his two hands and his tongue held over to one side of his mouth, he would comb the sides and then the top into the perfect form. I can still smell his Aqua Velva aftershave that came along with any of the times grandma, grandpa and I went out. We did this a lot. Almost every weekend at least since I was only a few days old. Our time together when I was a kid came with so many funny traditions and memories. Some that make little sense but will bring smiles forever. But it wasn't just me that got to see that 'grandpa' side of him, he has picked up many extra kids & grandkids along the way, all of whom could tell you that really, no matter what the question was - the answer was yes. Can we ride in that tractor? Can we drive it?? What about that big truck? Can we shoot these guns? Can I wear this gun? Can we build a fire? Can we make the fire bigger?? Are we allowed to take shots of whipped cream? His answer was almost exclusively yes. Sometimes even more eagerly when another adult had given the child an idea that their request might have been too big or out there.
Mr Q... Big Q… Sterling... Mr. Sterling... are some of the ways his many adopted kids and grandkids referred to him over the years. He loved to spoil kids and encouraged them to speak freely. One of his little friends caught his admiration when she attempted to politely school him on gender roles. During one of his famous breakfasts of waffles and lots of whip cream, he had asked Kathy to get him another glass of milk. His little friend politely said, "Mr. Sterling, isn't that something you could do for yourself?"
Her mother was worried she had offended him but he laughed and laughed. He sincerely loved kids to embrace their impish ways and could often be found doing crazy things to make them laugh. Kids coming to visit enjoyed going for rides with him in the trucks and on the equipment. As if all of that
wasn't enough, in recent years he asked Julie to look into purchasing a swing set for the yard. She pointed out his youngest grandchild was in her late 20's.. but he wanted it for all the other kids that MIGHT come to visit. I am grateful for some of the travelling I was able to do with grandpa,
though I had so many future plans we never got to. Grandma recently reminded me of one of my fondest memories from a trip to Silverwood years ago. We were accompanied by my best friend at the time, and just as Julie mentioned about her friends always being included as part of the family - the same was true for anyone who was a part of my life growing up. The highlight took place in the huge waterpark portion of the amusement park. The lazy river was where grandma and grandpa spent just about the whole afternoon totally wedged together, back to back in a two person tube. Around and around they went. They had people cooing about how cute they were and Krista and I thought they were hilarious as they floated around and around together laughing at life, and at themselves along the way. It was a necessary rollover situation to get them both out of the position they were in, which was priceless; and I am pretty sure they even went down one of the water slides together in that thing! I seem to remember a crash landing with grandma's glasses flying off but don't quote me on that. Whether or not gramps totally understood what it was that Mike and I have
been doing the last few years in the beginning of building our web design and marketing company, he was absolutely the most supportive. Lots of the family, though very well-intentioned, mostly expressed concern, fear, or cautionary warnings when we first got going; but grandpa was always
stoked. He always asked how it was going, with fully genuine interest and an admiration of our willingness to try something like that. Looking back now I can understand why he admired the entrepreneurial spirit so much in us, because it was a thread that ran deeply within himself. He had once been where we were then. He started his business from scratch, with help of course, but he had the vision of a life he could have, supporting his family and being home at night with all the perks of owning your own business. He knew that a few years of struggle and eating the proverbial
shit in the beginning of a business was not only a necessary component of growth and success, but just a step along the journey. I have heard more and more about the beginning of his journey with business recently, which makes his ability to support us no matter how it looked from the outside
make a lot more sense. He went through it and knew the big picture appreciation that comes from surviving the initial struggle and discomfort. He was his own success story and he believed in what was possible. Grandpa, my gratitude to you is eternal. You pioneered this life for us. You were brave as all hell, stood up for what you believed in and vowed to be better and provide a different kind of future for your family. My kids will know you - and they will know the you that I paint for them. They will know you took on so much responsibility throughout your life, and that you shouldered a lot for a lot of people along the way. They will know that you consciously chose a completely new life for your family, and they will be able to feel how damn good you did. They will know that I had a hard time relating to you through some of my formative years only because I was doing what I needed to do (exactly what you did) and breaking free from certain old and outdated ideas/behaviours/beliefs that inherently get passed down the line if we aren't careful. I will talk to my kids about so much more practical human wisdom because of your influence in my life. You made all of this future and potential I see for myself possible, and you have instilled the courage to make bold moves along the way. They will know you, and they will know the extent of the courage it took to take the steps you tookaway from the information you were raised with. It didn't mean you loved anyone less - it just meant you believed in yourself more. You are a good man. It brings me peace knowing you get a chance to rest & be free yourself. You are no longer a prisoner to an increasingly uncomfortable body as you were in the later years. You are dancing freely with the wind and will be deeply and effortlessly interwoven into the legacy we create together. Thank you grandpa, I now know the breadth of my gratitude for being your granddaughter. Since grandpa's passing there are a few things worth noting. My mom and dad will tell you that there have been very few days since he died where someone on the street or in a store hasn't stopped them to talk or ask about grandpa. People have come out of the woodwork. For months.. More little tidbits of the light he cast on our community coming out all of the time. He was someone people knew would help out if he could. Volunteer his time or equipment if he could. Be there to help his neighbours, even when it came to difficult and unpleasant tasks like helping to kill and bury a suffering horse of a nearby farm. He always plowed extra snow when he was doing his own driveway - always clearing the parking lot across from their house as well as their mailbox pull out. The stories like this have come from all over. He was a good man. One of the most unique and quirky men I've ever known. One who is, and will continue to be greatly missed. I want to share a few of grandmas gratitudes:
She is extremely grateful that he got to be in the place he loved, with her, until the day he died His death was absolutely quick and painless He did not have to suffer or wait for the end in a hospital bed And there was no terrible diagnosis She is also extremely grateful of the fact that: They were able to sell the trucks in 2015 and spend his last years together travelling She is grateful grandpa had the foresight to set it up that in the event of his death she would be able to continue business operation seamlessly and without much headache for her They had been able to spend the last 6 years on the construction of their precious lanai to be to where it is today - a place she will be able to sit with his spirit always and host any number of friends and family to share a whiskey & memories in his honour. To finish off here I would like to mention a few things that I know grandpa
would be delighted to know. Grandpa, you would be delighted to know: That Grandma is determined to carry on, take pictures and start hobbies… She finally got that knee replacement, it was a total success and she was brave through the surgery & recovery shortly after losing you… She walked into her physio appointment 3 weeks after knee surgery with no cane or walker and her Dr said that does not happen every day… It all worked out the way you had planned and she is, in fact, able to carry on with business seamlessly. Everything you set up was able to continue which means your legacy is a success. Grandma is still taking pictures - and even driving herself around to do so
She is not going to stop travelling And she is still carrying on as the strong family lead that she always was and that you adored her deeply for. You would be so proud of her gramps. You will also be delighted to know: That your little Lily lady is thriving and being an excellent support kitten for
grandma. And lastly that we are all together in your honour. Not many things you loved more than the people you loved gathering together to eat, drink, and tell stories about the fun times that we can all laugh about. So despite what else is happening in the world and in each of our own personal lives, let us keep our minds and hearts on grandpa today. Share stories, recall memories, enjoy a whiskey if that suits you, and let's spend the day remembering the man we all knew as a different title, but the one I was lucky enough to call grandpa. We miss you so much & we always will.
The Cranbrook SPCA was close to his heart after the adoption of their beloved 'Lily'. If so desired, a donation could be made to this worthy cause. https://spca.bc.ca/donations/make-a-donation
Arrangements entrusted to McPherson Funeral Services.
Condolences for the family can be offered at:
www.mcphersonfh.com
To send flowers to the family or plant a tree in memory of Sterling Quennell, please visit Tribute Store


Share Your Memory of
Sterling
CRANBROOK
Location

2200 - 2nd Street South
Cranbrook, BC
V1C 1E1
PHONE: (250) 426-3132


TOLL FREE:
​1-800-619-4222

FAX: (250)-426-5811
Kimberley
Location

1885 Warren Ave.
Kimberley, BC
V1A 1R9
PHONE: (250) 426-3132


TOLL FREE:
​1-800-619-4222

FAX: (250)-426-5811