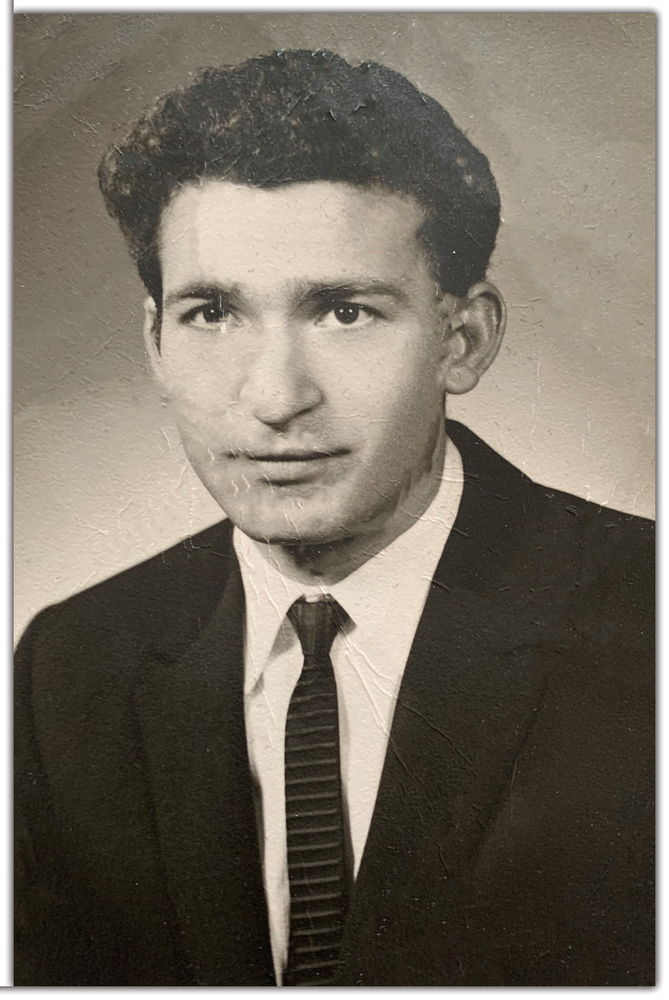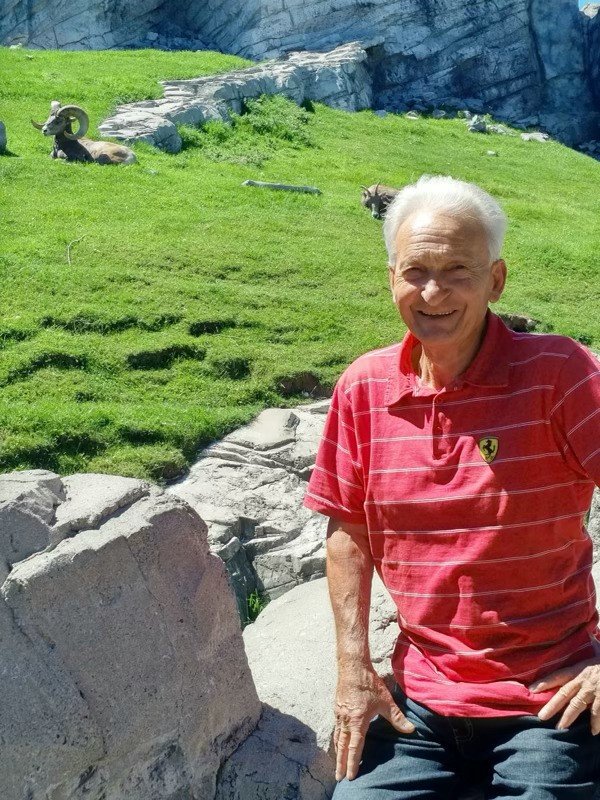 Obituary of Benito Raimondo Ferraro
November 17, 1940 - July 10, 2021
It is with great sorrow and heavy hearts that we announce the passing of our beloved Benito Raimondo Ferraro in Cranbrook, B.C., on July 10, 2021.
Benny as he was known to many was born in Colelli the province of Calabria, Italy. He immigrated to Canada with hopes of seizing the opportunities that were available in this far off land. Despite a language barrier and little money in his pocket, he left his cherished homeland. It was in Kimberley, B.C., where Benny and his wife Antonietta would start their life and family together. Benny would begin to work in the construction business in Kimberley, working tirelessly and establishing a good name for himself. He was quite entrepreneurial and always took steps to grab the opportunities that a life in Canada presented. Benny and Antonietta had a vision of being commercial property owners and when the opportunity presented itself, they grasped it. This commercial property that was built by Benny and other family members was the location for several other successful business ventures for them. Most memorable was their Calabria restaurant where they were able to incorporate their love of food, culture, and people for a great many years. Benny was immensely proud that he eventually learned how to make rum cake and lasagna. He was happy to be a taste tester for Antonietta's new recipes. But where Benny was a true stand out was how he engaged with people. He was always charming and found it so easy to strike up a conversation with the patrons often coaxing out several laughs in the process. He loved to make people laugh always poking fun making jokes and flashing that infectious smile.
It was not uncommon for his family to be awoken by the sound of the espresso machine and possibly followed by a boisterous rendition of O Sole Mio! These were two of his favorites, coffee and music. He was so excited to have the experience of seeing his favorites in concert Pavarotti, Carreras and Bocelli. Sunday mornings also often included the Vatican's mass or possibly the excitement of a European soccer game. You could often find Benny in his garden or backyard. The yard housed several fruit trees, and he would take exceptionally good care of these trees to ensure that at the end of the growing season there would be a vast number of apples, cherries and pears. It was his personal snack shop as it would not be uncommon to catch him biting into one of the fruits of his labor. Although at times, it took a bit of persuading to get him to travel, he loved it once he was there. Notably the fishing trips up north with friends, several trips to Mexico where he could eat ice cream to his hearts content, Hawaii, Italy, Las Vegas and Disneyland where eventually he agreed to get on the Dumbo ride and loved it! Benny and Antonietta loved their family and friends which was quite vast as they were always opened to meeting new people and the new adventures that would entail.
Benito was predeceased by his beautiful loving wife Antonietta, his mother Nunziata, his father Pasquale, brothers Nino, and Dante his sisters Guiseppina (Domenico) and Fortunata (George), In- laws Vicenzo and Maria Potorti, and his brother-in-law Antonio Potorti.
He is survived by his daughters Ivana (son in law Ben), Benadetta, and son Benny (Kathleen), granddaughters Jessica, Isabella, Alaina, and Grace; his brother Domenico (Rosa), and sister Maria, brother-in-law Giovanni (Tonya), Rocco, Denise, Carmela, Guiseppina along with many cousins, nieces, nephews, and close family friends.
Benny provided a full and happy life for his family and himself. This world and especially his close circle was blessed to have him in their lives for as long as they did, he will be profoundly missed.
Thank you to the staff at the East Kootenay Regional Hospital and particularly the 3rd floor nurses that were so attentive and caring. A special thank you to Tony Daprocida, Elizabeth, Philomen and John, Camille, Domenico, and Rosa. In lieu of flowers please consider donating to the East Kootenay Foundation for Health https://www.ekfh.ca/ or The BC Alzheimer's Association https://alzheimer.ca/bc/
There will be visitation for Benito on Sunday, July 18th, 2021, from 7:00 - 9:00 pm at McPherson Funeral Home in Cranbrook. A Funeral Mass for Benito will take place Monday, July 19, 2021, 10:00 am at Christ the Servant Parish, Cranbrook, B.C. Benito will be laid to rest at Westlawn Cemetery - Mausoleum, beside his wife Antonietta following the Mass.
Arrangements entrusted to McPherson Funeral Services.
Condolences for the family can be offered at:
www.mcphersonfh.com
To send flowers to the family or plant a tree in memory of Benito Ferraro, please visit Tribute Store
Visitation
7:00 pm - 9:00 pm
Sunday, July 18, 2021
McPherson Funeral Service - Cranbrook
2200 2nd Street South
Cranbrook, British Columbia, Canada
(250) 426-3132
Open to public, Covid Protocols in place.
Funeral Mass
10:00 am
Monday, July 19, 2021
Christ the Servant Church
1100 14th Ave S
Cranbrook, British Columbia, Canada
Open to public, Covid protocols in place.
Entombment
11:00 am
Monday, July 19, 2021
Westlawn Mausoleum
521 Borden Road West
Cranbrook, British Columbia, Canada
Following Funeral Mass Time is estimate


Share Your Memory of
Benito
CRANBROOK
Location

2200 - 2nd Street South
Cranbrook, BC
V1C 1E1
PHONE: (250) 426-3132


TOLL FREE:
​1-800-619-4222

FAX: (250)-426-5811
Kimberley
Location

1885 Warren Ave.
Kimberley, BC
V1A 1R9
PHONE: (250) 426-3132


TOLL FREE:
​1-800-619-4222

FAX: (250)-426-5811