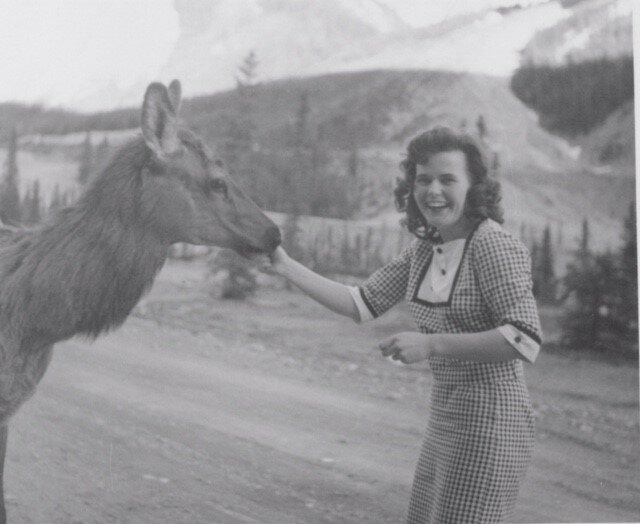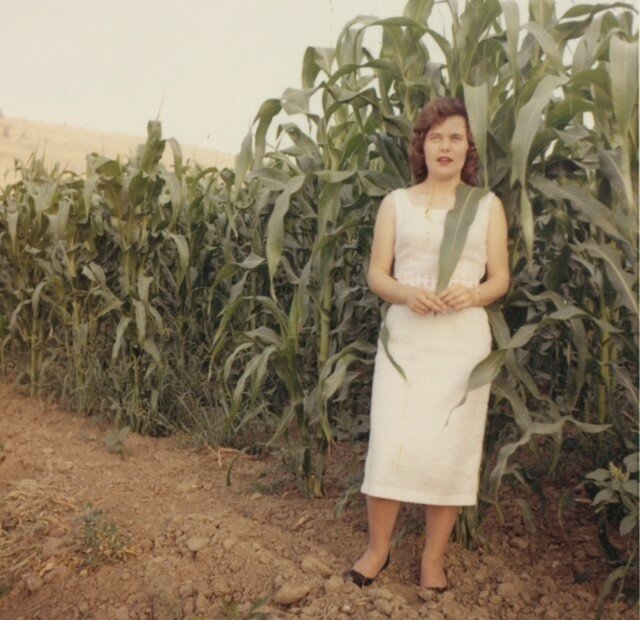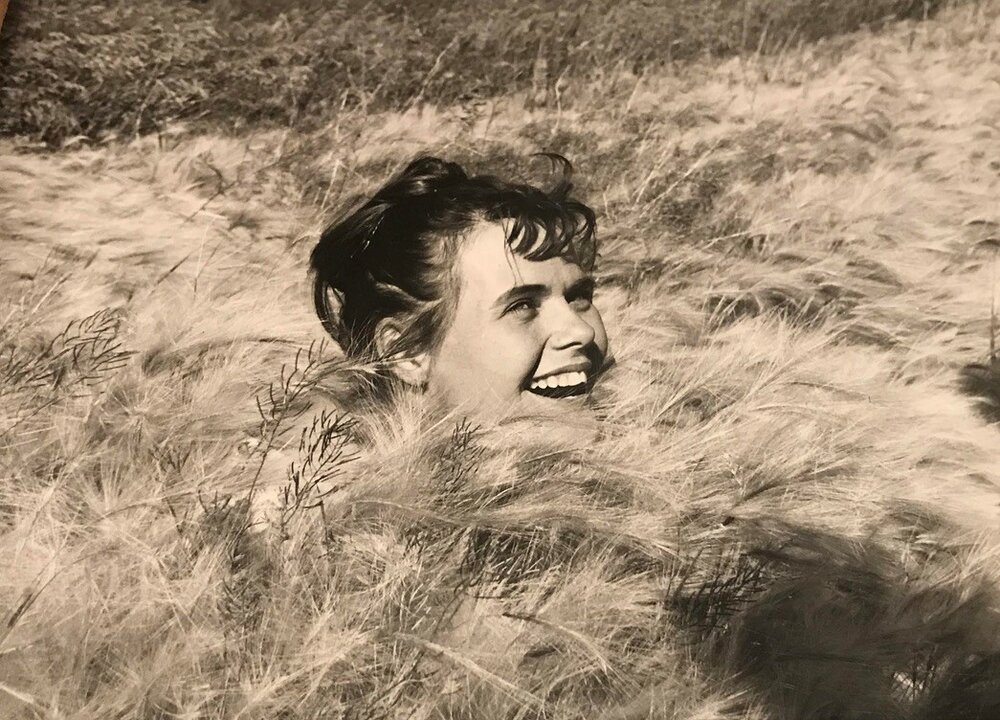 Obituary of Eunice Edna Brun
On November 24, 2021 the Brun family lost their lovely mother, grandmother, great grandmother, sister and aunt. To all others who knew her they lost a good loyal friend. She passed away very peacefully with a mountain of family by her side during her last few days. Eunice was born to Reginald and Capitola Stubbs on July 28, 1938 in the then small B.C. town of Kelowna. She was 74 days predeceased by her life long love and husband Robert Brun. Predeceased by her brothers: Reginald, Lawrence, James, David, Philip, Maurice and Francis, and her sister Wilma.
She is survived by her sisters Kathleen, (we know her as Kay Escombe) (Tom) and Janice Quering and so many nephews and nieces. Mom is also survived by 2 other special relatives, Dads older brother, Peter and Esther Brun.
She started her life in the south mission of Kelowna living in the little yellow house on Benvolin road.(its still there) The family then moved to Salmon River for a short time until her father bought 54 acres overlooking Okanagan lake where he built a home for them all. What a great place that was. We loved going to the Stubbs farm. Here she grew up and went to school, finishing at Rutland high school. This is where she met a friend of her brother Philip. Robert Brun swept her off her feet and they were married on June 5, 1959. Here is where her life got really interesting. Mom and Dad became parents to 6 children. Carmen ( Jim ), Natalie (Garry), Jason (Susan), Jeff (Cheryl), Shellie (Wayne) and Casey. These 6 then produced 10 grand children for Eunice, they are: Chantelle (Thorin) , Justin (Chanel), Chelsea (Dave), Brynne (Kurtis), Keiffer (Madie), Jasmine, Curtis (Hannah), Cameo (Derick), Dakota (Samantha) and Jocelyn. And now 4 great grand children: Rhiannon, Charlie, Corbin and Haiden. Mom was excited to hear in her last days that there would be another great grand child coming soon.
When she met Robert she was also introduced to her heavenly father Jehovah. She dedicated her life to Jehovah and was baptized as one of his own on July 30, 1960. She built a relationship with her God that lasted her whole life. The relationship with Robert and her new spiritual family moved her to become the fantastic person that she was. She made some big moves, to Quebec in 1969 back to the Okanagan in 1971. Then in 1978 to her favorite place- Moyie B.C. She loved this place so much, vowing never to move from her house. Here she made many new life friends, and in her new place she continued to pursue a rewarding spiritual life. She planted gardens only to share it with her little deer and big elk almost every day. She fed all birds and animals showing her love for Gods gifts. Have you ever seen a fisher-well she fed one on her deck, very rare! She enjoyed trips up in the hills to see all kinds of flora and fauna. From moose to mushrooms and all else wild in between. She worked tirelessly at home and also with Dad on his job sites painting the houses he built, all the while looking after the needs of us 6 kids. While doing all that, she enjoyed hosting a good house party, and did it up right!
Eunice was a very accomplished artist. She drew from creation and her many trips around the world to express her love for all things beautiful and was able to put that on canvas like few others we know. Wonderful paintings, drawings and ink pictures adorn the walls of so many. Above all else she was a wonderful, funny, loving, patient person who cared so much for all she met. Eunice was hospitable to all, always ready at all hours to cook something up for whoever stopped by her little paradise in Moyie. Best bread ever! And we don't remember her ever saying no to a cold pilsner and clam. She was a very patient loving wife, and to us 6 she was such a good teacher in so many ways. We look forward to seeing Mom soon when her faith will be rewarded. And we will be reunited here on this wonderful earth where life will be lived as it was promised, forever. Psalms 37:10,11,29 and Isiah 11:6-9, 65:17-23
Special thanks to our Sister Shellie and Brother Casey for the constant attention and loving help to both Mom and Dad in their declining years. They were there close by and worked tirelessly to look after whatever was necessary with much patience and love. Thanks also to the kind and patient care for many years from family Doctor Kari Nishi who patiently and lovingly looked after her many medical needs. Shelley Sullivan from Interior Heath who did so much to assist mom over the past two years. Thank you also for the care given her from the Joseph Creek Village in Cranbrook.
We all love Mom, and miss her immensely already!
Please join us on Sunday Dec 5, 2021, 2:00 PST for her memorial service.
Join Zoom Meeting
https://jworg.zoom.us/j/87488001895?pwd=bE5wRyt0QjcxMHFaaTQ0OHZEVjJiUT09

Meeting ID: 874 8800 1895
Passcode: 1235813
One tap mobile
+17789072071,,87488001895#,,,,*1235813# Canada
+12042727920,,87488001895#,,,,*1235813# Canada

Dial by your location
+1 778 907 2071 Canada
+1 204 272 7920 Canada
+1 438 809 7799 Canada
+1 587 328 1099 Canada
+1 647 374 4685 Canada
+1 647 558 0588 Canada
Meeting ID: 874 8800 1895
Passcode: 1235813
To send flowers to the family or plant a tree in memory of Eunice Brun, please visit Tribute Store


CRANBROOK
Location

2200 - 2nd Street South
Cranbrook, BC
V1C 1E1
PHONE: (250) 426-3132


TOLL FREE:
​1-800-619-4222

FAX: (250)-426-5811
Kimberley
Location

1885 Warren Ave.
Kimberley, BC
V1A 1R9
PHONE: (250) 426-3132


TOLL FREE:
​1-800-619-4222

FAX: (250)-426-5811