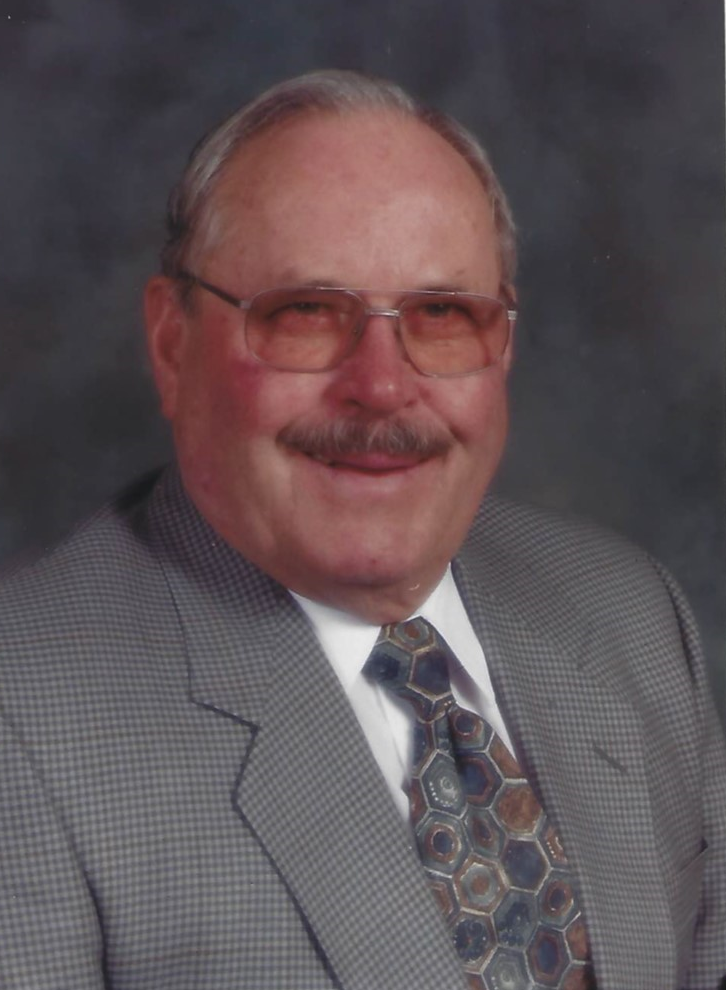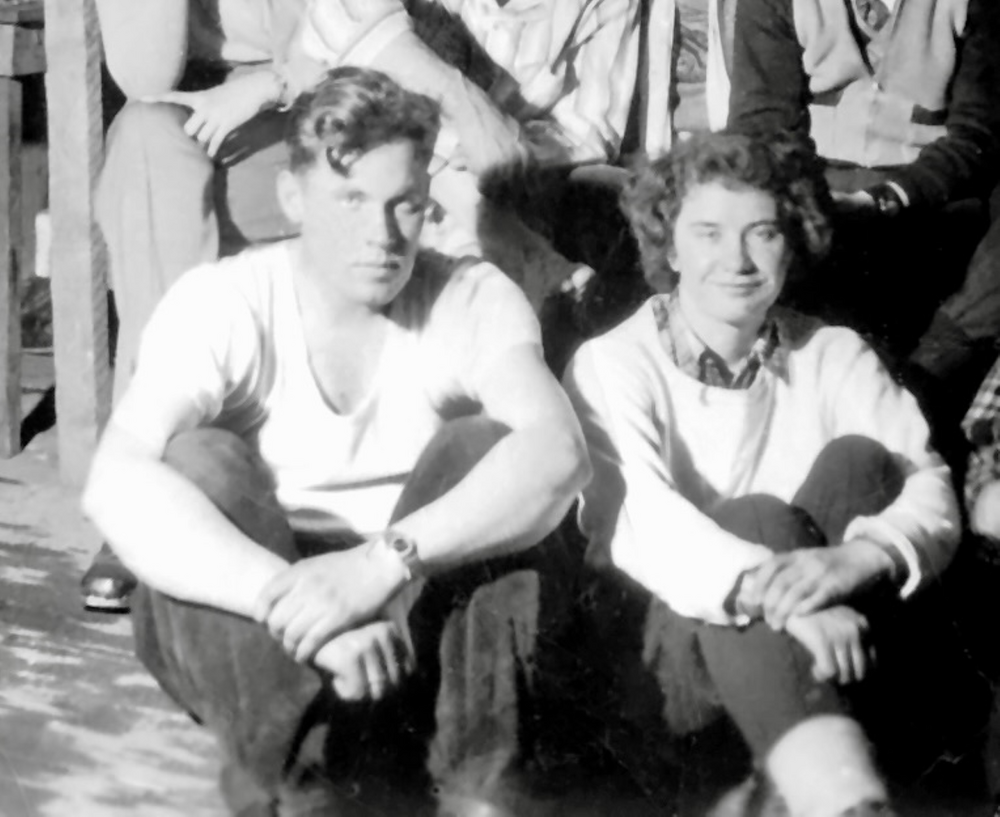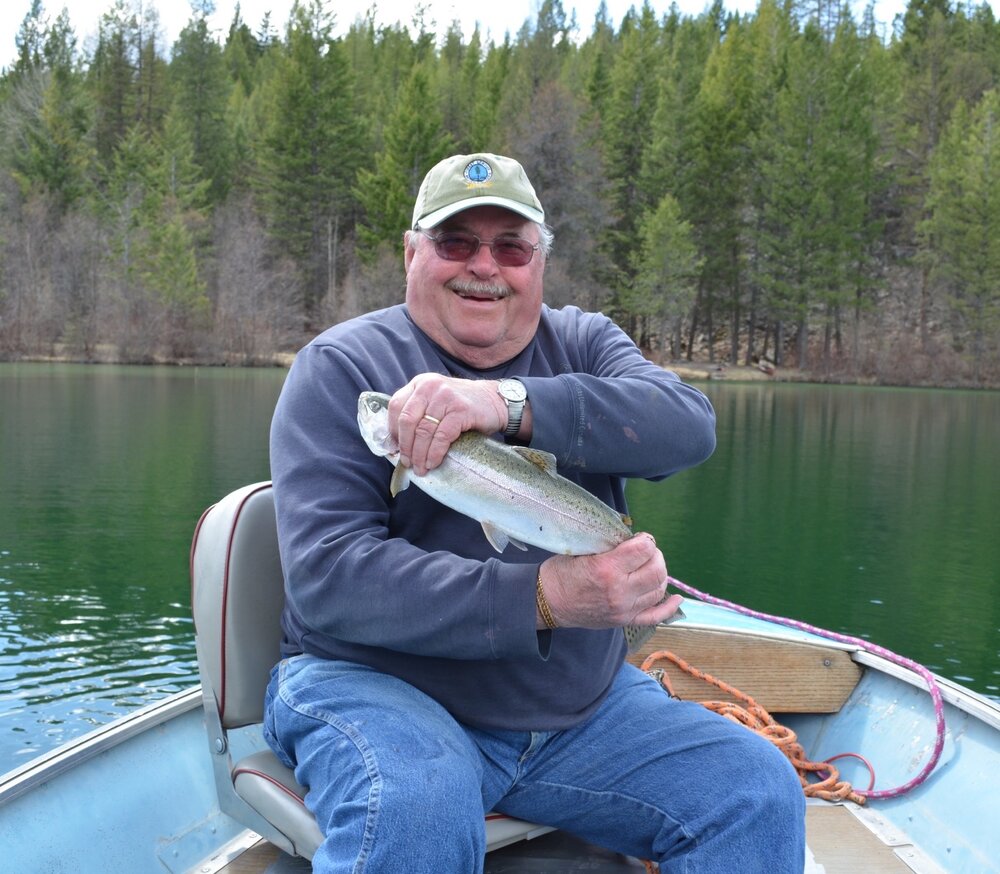 Obituary of Donald Albert Grady
Please share a memory of Donald to include in a keepsake book for family and friends.
Born June 9, 1929 - Passed January 9, 2022
Our Dad was truly an East Kootenay's son through and through, living all but one of his 92 years locally. In 1929 he was the first-born child of John Albert Grady and Bertha Elizabeth (Swanson), our grandparents. From the many stories and old family photos it was clear Dad loved the outdoors and spent much of his childhood in the summers swimming at Burton Lake, Rock Lake, and Rosen Lake. He enjoyed fishing in the nearby Elk River, Rock Creek and Silver Springs Lakes. In the Fall he enjoyed hunting with his friends, and in the winter, he spent a lot of his spare time skating and playing hockey at the outdoor rink at the "Plant," sleigh riding on the station hill or jumping into the deep snowdrifts on the GN cut near Elko School. When Dad entered Grade 8, he went to live with his grandfather in Vancouver for a year, helping with deliveries by bike of dry cleaning and alterations. He loved riding his bike as fast as he could down Dunbar hill, and more than once the clothes ended up back at the shop to be recleaned. After that year away, he returned to Elko for the last part of the summer and then prepared to attend Fernie Secondary School, as school in Elko only went up to grade 7. Over the course of the next four years Dad made countless friends from all over the area. At that time students were bussed into Fernie for school on Monday, then had to board with a local family before being bussed home on Friday afternoon. Dad spent time with both the Uphill family and the Letcher family and maintained close friendships with family members for the rest of his life. After Graduation, Dad started working for the City of Fernie in their electrical department, and during that time he stayed at the Fire Hall. In October 1950 he was hired by the East Kootenay Power Company as an operator at the Aberfeldie Plant, on Bull River. Dad married our mother, Daryl Furneaux, in 1951, and they lived in Aberfeldie until 1957 before moving to Fernie. Bruce was born in 1955, and Gerry in 1960. Our family lived in Fernie until 1970, and life was great as both Mum and Dad had many family members in town and numerous friends they knew from High School. We spent many hours camping and fishing in local lakes and rivers and during winter weekends we often went ice fishing. One year there were downhill skis and boots under the tree, and for many years our winter weekends were spent skiing. Our Dad did everything he could to give us the same wonderful outdoor experiences that he enjoyed so much.
Our Dad had an amazing set of skills: when he was young, he played the piano for high school friends by ear, he was an accomplished painter of the outdoors, and he could figure out almost everything mechanical or electrical. In 1970, after East Kootenay Power was sold to BC Hydro and we were transferred to Cranbrook, Mum accepted a job working for the Cranbrook School Board as a teachers' aid and later as a secretary. Dad retired in 1988 and Mum a year later, and together they worked as volunteers for the BC Hydro Power Pioneers, a large group of retirees based in the East Kootenays, where they looked after Communications and the Sunshine Fund for many years. It was during this time that Mum and Dad started to travel; they went to Hawaii multiple times, to New Zealand, Australia, Bali and eventually many trips to Mexico. Dad had an exceptional memory and would always amaze us with the details he remembered of each trip. In late 1999, Mum started to exhibit the onset of dementia and Dad easily and lovingly stepped into the role of caregiver. During that time Gerry and Jan gave birth to their son Ryan and two years later to twins Katie and Sarah. Mum and Dad adored being grandparents and they spent as much time with them as possible. It provided a great distraction for Dad, as Mum continually needed more care. Eventually Mum moved into Green Home where she lived until she passed away in 2011. For all those years, dad visited her every day and played a major role in her care and entertainment.
Dad continued to live in the family home, working at maintaining the house and yard. He adopted a dog, Sporty, who he would walk every day. As a result, he met many other dog lovers and enjoyed the daily visits as they passed on the trail. Dad's friendly and outgoing nature attracted the friendships of many people he met. As new people moved into the neighbourhood Dad would always chat to them, and as a result many new friendships ensued. People loved Dad and were drawn to him and when describing him they would often say he was an honorary "Dad" and "Grandfather" to a huge number of family and friends. With help and support Dad stayed in the family home until four years ago, when he faced increasing mobility challenges and moved into Joseph Creek Retirement Village. This was a great move for him, as he was able to reconnect with numerous friends that he had known when he was growing up in Elko and Fernie. Every day or two he talked about someone new he had reconnected with and share some of their stories.
Dad is survived by his sons Bruce and Gerry; Gerry's wife Jan; and his three grandchildren­ – Ryan (Shawna), Katie, and Sarah. Recently, Dad was incredibly moved and thrilled to meet and hold his great granddaughter Walker (Ryan and Shawna). Also surviving dad are his sister Diane Pennington and brother Vaughan (Shirley) and a huge number of nieces and nephews who still reside in the Kootenays.
He will be remembered fondly by many family members and friends. Dad was always the first to lend a hand to anyone who needed anything. He loved his family and friends and genuinely cared about others. His friendliness, wit, curiosity, and sense of humour will be missed by all.
Goodbye Dad and thank you and Mum for providing such great role models and instilling in us such a strong and positive moral compass.
There will be a Celebration of Life for Don that will be announced later in the Spring.
The Grady family would like to thank the staff at Joseph Creek Retirement Village for providing a supportive and positive environment over the last few years. We would also like to thank the staff of Cranbrook Hospital Emergency and those Nurses and Doctors of the Covid Wing especially Dr. Sawatsky who worked tirelessly to make Don comfortable in his last days.
In lieu of flowers please make a donation to Arthritis Society of Canada or SPCA.
Lovingly submitted by Bruce and Gerry.
Arrangements entrusted to McPherson Funeral Services.
Condolences for the family can be offered at:
www.mcphersonfh.com
To send flowers to the family or plant a tree in memory of Donald Grady, please visit Tribute Store


Share Your Memory of
Donald
CRANBROOK
Location

2200 - 2nd Street South
Cranbrook, BC
V1C 1E1
PHONE: (250) 426-3132


TOLL FREE:
​1-800-619-4222

FAX: (250)-426-5811
Kimberley
Location

1885 Warren Ave.
Kimberley, BC
V1A 1R9
PHONE: (250) 426-3132


TOLL FREE:
​1-800-619-4222

FAX: (250)-426-5811