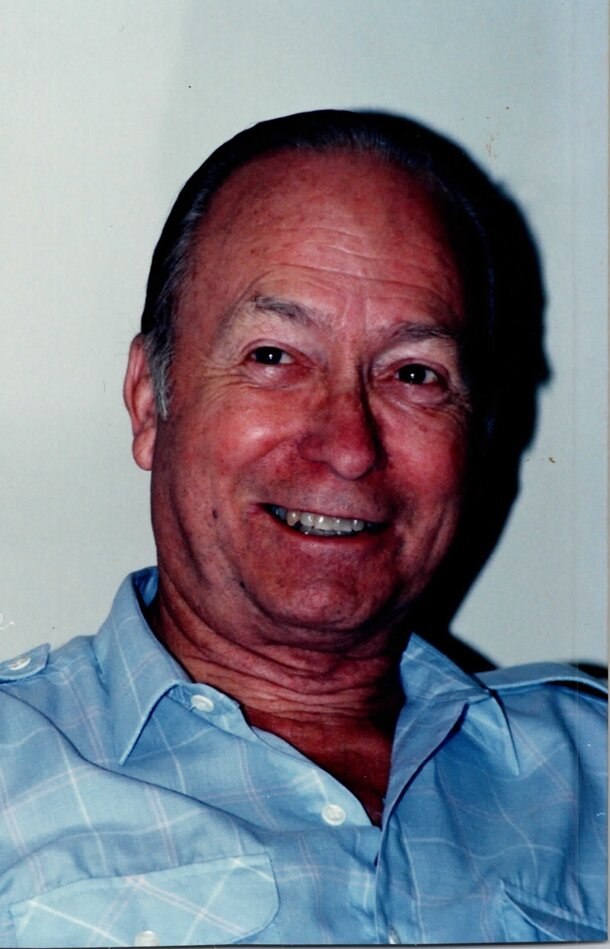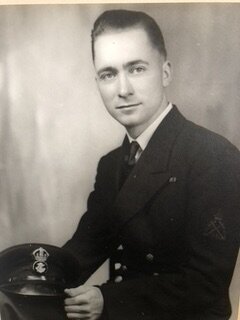 Obituary of Alfred Windle Bampton
Alfred Windle Bampton passed away peacefully in the home of his daughter, Janyce, on Thursday afternoon, June 23, 2022 at the age of 99. His story is captured here to honour his life and his choices through his favorite song: "My Way", written by Paul Anka and sung by Frank Sinatra, Elvis Presley and others.
Our Dad was born on Friday, May 25, 1923, on the farm in North Hatley, Quebec. Friday's child is loving and giving, and Dad showed his love and gave to his family and loved ones, all the days of his life. He was first a Son, a Brother, a WWII Veteran, a Husband, Father, Uncle, Grandparent, and "Super Poppa" to the great grandchildren. His parents, Joseph and Mary (Windle) were British Home Children, coming to Canada from the UK at a very young age. Together they raised four children, three boys and a daughter. Dad and his siblings were raised in the Eastern Townships of Quebec until opportunity and work took most of them away to other parts of Ontario.
Dad went to a one room schoolhouse in North Hatley until Grade 10 in 1939. He left school in order to learn a trade. His two year trade started at the Super Heater in Sherbrooke. There, he was an apprentice Machinist before joining the Royal Canadian Naval Volunteer Reserve. He was 19 years old. Proudly, Dad joined the Navy in 1942. From Quebec he went to Halifax for two months training. He put an application in for Engine Room Artificer (ERA) course in Calgary Alberta. After 7 months in Calgary he returned to Halifax to finish out the course. He was assigned to the Engine Room of the HMCS Camrose as an ERA. While on the ship Dad was assigned as a First Class Stoker. After six months he was appointed Petty Officer. The German War was over in 1945. He said he could get out of the Navy or sign up for the Pacific. He had two months leave and returned to Halifax and was posted again on HMCS Bowmanville, a castle class corvette. He continued to work as an ERA and discharged in January 1946 when the war was over. In 1951 he joined the Army militia in Sherbrooke. 24th Tech Squadron RCEME (Royal Canadian Electrical & Mechanical Engineers). He remained as part of the Army Militia in the evenings until 1967. Those were proud days and he served them well. Lots of stories he loved to tell.
After WWII was over, Dad returned to Quebec and his job was waiting for him. He continued to work at the Super Heater as a Machinist. Shortly after, he went to work for Bell Telephone. Bell also took him to work in the Arctic from 1965 to 1967. On his return Dad moved the family from Quebec to Ontario. The family settled in the Willowdale area where Dad retired from the Bell in 1984.
In 1946, Dad married Thelma Clara Sanders in Sherbrooke, QC. They had three children, David, Elizabeth and Janyce. Dad was a hard working husband and father always ensuring that the family was well taken care of, including memorable vacations, family time and passing on his love, care and wisdom. Dad had a wonderful singing voice and he was often heard singing a church hymn or pop song around the house. One of his favourite songs was "My Way" by Frank Sinatra, and that is how he lived his life. When his marriage to Mom ended in 1972, Dad went on to share his love and life with Doris, in Toronto, until her death in 2000. Dad was also a great handyman. Whatever the challenge he was able to conquer and fix/build it. He always had an active project at home, and later on, at Doris' cottage in Bracebridge. He remodeled, winterized and put in a septic field to make the original cabin into a year round home. Another time he picked up a 1953 Classic Shephard Mahogany inboard runabout that he restored to its fullest and enjoyed many hours on Lake of Bays in Ontario. As an active member in church life, Dad enjoyed the fellowship with many long lasting friends in Sherbrooke, Toronto, Kimberley and Cranbrook. After moving to BC in 2000 and settling in Kimberley he met Julie-Ann. They remained close friends until her death in 2017. He was a committed and generous loving partner.
While living in Kimberley/Cranbrook, Dad played golf at Kimberley Golf Course, walking the 18 holes, never using a cart. Celebrating 40 years membership in 2017, he was a loyal Royal Canadian Legion member in Toronto, Kimberley and Cranbrook. He spent countless hours raising money for the Poppy Campaign and was often seen marching in the Remembrance Day parades honouring his fellow veterans. One of his memorable accomplishments was a hand built model of the HMCS Camrose that is now displayed in the Camrose Legion, Alberta. Dad took up bowling, indoor curling and enjoyed searching for deals at the Salvation Army and Mission Thrift. Despite having a stroke in 2009 Dad continued to be of service. He supported the creation of the Military Ames Memorial Park in Kimberley, BC purchasing a bench. On Dad's bench is a plaque for him and Julie-Ann for both their service time during WWII. In 2021 he moved in with Janyce and puppy Raya, in Cranbrook, where he was cared for and remained until his passing.
Dad leaves behind a loving family including his son David, daughters Elizabeth (Ron) and Janyce; grandchildren Peter (Megan), Angela (Alex), Cathy, Daniel, Jeremiah (Janine), Raegan (Markus), Ashley (Sean), Lacy (Lee); and great grandchildren Haley, Kyle, Jeremy, Tristen, Miah, Jessen, Nova and Marshall. Special thanks go to Brian Clifford and Kristen Boilard from Cranbrook/Kimberley Hospice who visited him regularly and gave him warm friendship. We are forever grateful for the most recent ongoing support and care from our amazing Cranbrook Health Care providers including Dr Greg Andreas, Dr. Leisl Davis, his long time Case Manager Shelley Sullivan, dedicated Home Health Care Nurses, caring Home Support staff, pharmacy staff and friends.
Dad's cremated remains will be laid to rest with his family at Reedsville Cemetery in North Hatley, Quebec, later this year. In lieu of no service, the family asks that you please make a donation to the Cranbrook/Kimberley Hospice Society, 230-20 23rd Avenue S, Cranbrook, BC V1C 5V1.