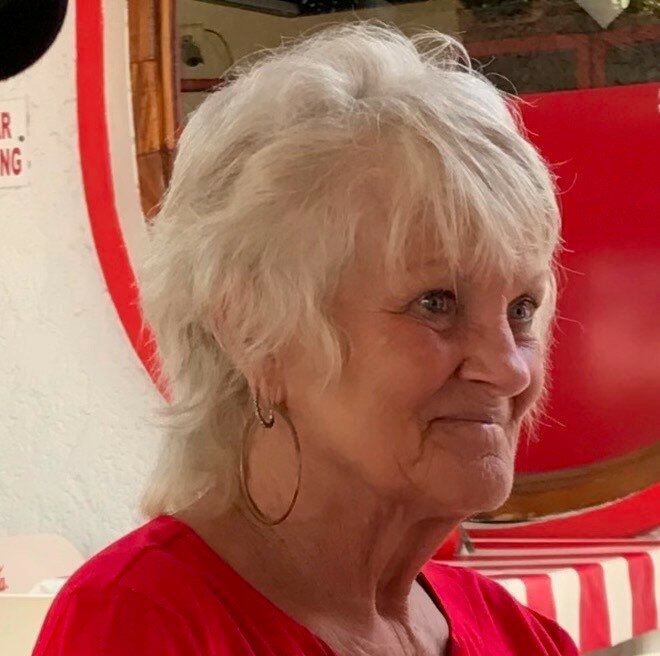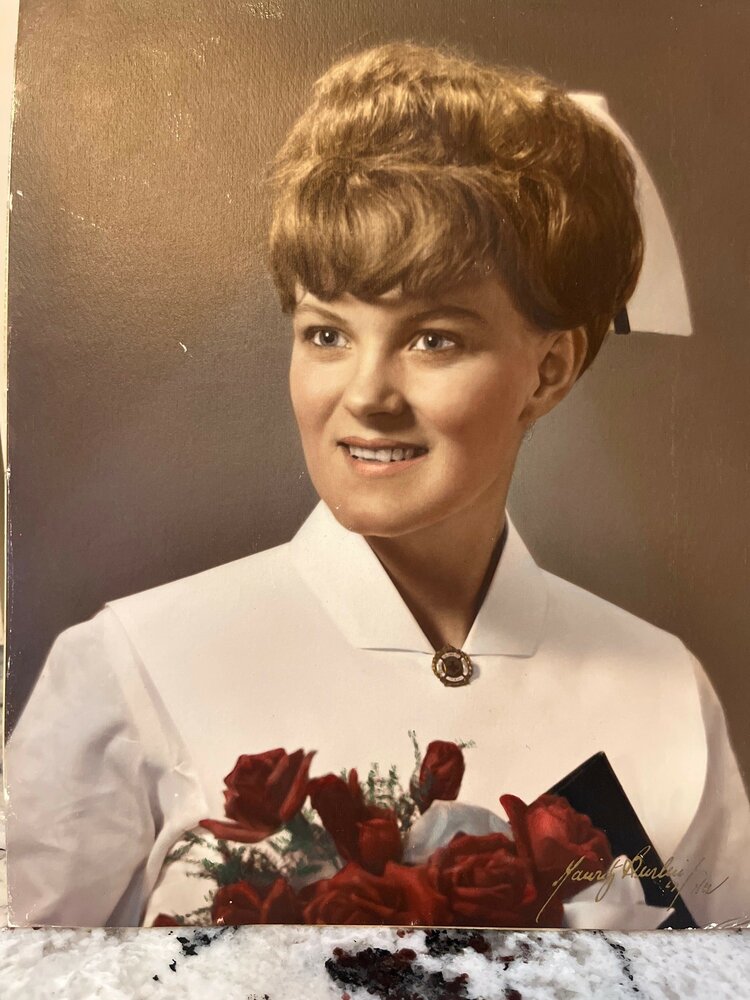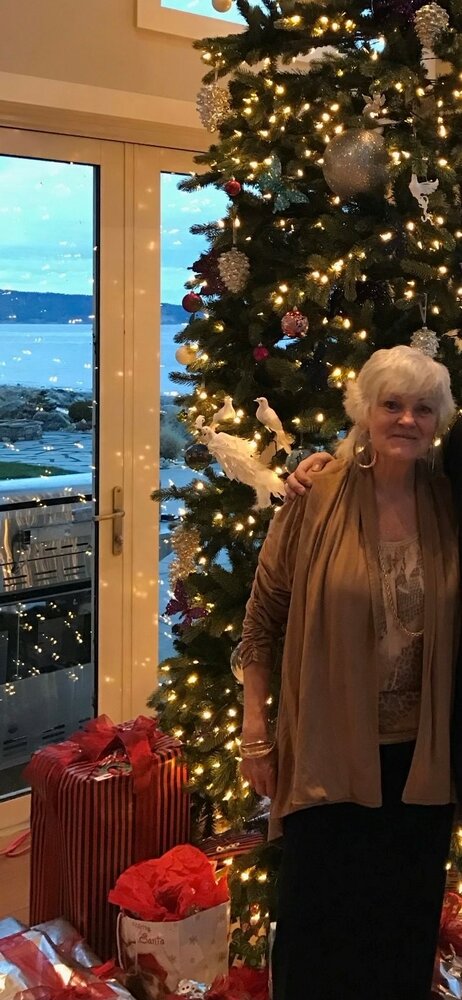 Obituary of Carol Lou Leask
Please share a memory of Carol to include in a keepsake book for family and friends.
It is with profound sadness that the family of Carol Lou Leask announces her passing, on October 10, 2023, at the age of 78. Carol was born on December 24th, 1944, in Cranbrook BC. After hearing the Christmas carollers in the hospital following her birth, her parents, Merritt and Helen Leask, decided Carol would be the perfect name for her. Naturally, Christmas became Carol's favourite holiday. Anyone who was lucky enough to know Carol knew that she truly embodied the spirit of Christmas. She lived a life full of love and kindness. She prioritized spending time with her family and cultivating a sense of togetherness, placing the needs of others above her own. She was selfless, forgiving, and accepting of all. She perfected the art of being present in the moment and made each person feel like they were the most important and loved person in the world.
Carol leaves behind her children, Jamey Ballard (Shanette), Donny Ballard (Aleksandra), and Hali Weisbecker (Trevor), alongside her many grandchildren and great-grandchildren, Josh & Amanda Beal (Kaiden, Kinsley, Kolter), Alexandra & Quin Wagner (Parkyr, Blayre, & Abella), Jesen Ballard & Chris Hill (Cali, Chloe, & Iyla), Tyson Ghostkeeper & Tye Johnston, Brandon & Emily Ballard, Dawson Ballard, Chelsey Weisbecker & Mike Nguyen (Austyn & Nixon), Trennon Weisbecker, and Jaydon Weisbecker & Jordan Havens.
Carol is predeceased by her parents Merritt & Helen Leask, her second set of parents Ray and May Ballard, her brother Jack Leask and her sister Betty Evans. She is survived by her older sister Margaret Price (Alan) and many cousins, nieces and nephews.
Carol was blessed with three significant relationships in her life. She first married George Ballard whom she had her three children with. She then married Dennis Roberts and was gifted with two stepchildren, Caara Goddard & Jesse Roberts, and their families. Carol's final relationship was with Daryl Hebert. She deeply valued all the extended family and felt honoured to be embraced and to love so many family members. Carol was fiercely independent and spent the last 10+ years on her own. During this time, she reconnected with her passion for painting, creating beautiful pieces of art for all her family to enjoy. Carol's artistic ability extended beyond painting; her style and flare shone beautifully in how she decorated her homes. At Christmas time especially, her home looked like a Christmas miracle, every room filled with joyous holiday spirit. She enjoyed travelling and would spend months in Mexico. During the last few years of her life, Carol lived with her daughter and son-in-law, Hali & Trevor. Carol often recounted these years as being the most cherished, as she felt honoured to be embraced with open arms, and felt a sense of safety, comfort, and love.
Carol graduated from Mount Baker High School in 1962. Carol then moved to Vancouver, BC where she began her education at the Royal Columbian Hospital School of Nursing. Her first child, Jamey, was born halfway through her program, and with the support of her family, she was able to return and complete her education. Carol loved being a nurse, which was the perfect fit because of her tender, loving spirit, and her ability to connect with others. She had a fulfilling career, working in many areas including ICU, ED, Psychiatry, the diabetic teaching clinic, and ending her career counselling women in need. It was during her career as a nurse that she met one of her lifelong best friends, Erin Messer.
Carol felt that she had grown up in the best era. She felt the innocence of her school years and often recounted memories with her school friends and dancing at the bluebird. She was blessed with many lifelong friends from high school, including Carol Howe and Diane Leiman, and maintained those connections throughout her whole life. She truly had a zest for life, which at times, led to her getting into trouble with her best buddy, Carol Howe. One time she skipped school and went skiing in Kimberley and broke her leg. Needless to say, she was caught, and her parents were none too happy! During her high school years, Carol was a proud member of the girl's bugle band. She loved to share memories of this time, which included countless road trips and a few sneaky cigarettes. Carol had a natural ability in sports, with basketball being her most favourite. Although her ability to participate in sports lessened as she aged, her love for watching them never faded. Carol spent hours watching sports and the news and found great joy in this. Carol had the world's biggest, sweet tooth, loving anything involving sugar. This likely developed because her mom was an incredible baker. Growing up she had homemade desserts with lunch and supper every day and sometimes even pie for breakfast with her dad! Carol got this gift of cooking and baking from her mom. Boy, could she put on a beautiful spread!! She spent hours collecting recipes to prepare for family and friends.
During the latter part of her life, Carol was faced with significant health challenges. Despite the adversities she faced, this never lessened her positive spirit and ability to see the cup as half full. It wouldn't matter the situation; she always found the silver lining. When Carol walked into the room, she brought a bright light, a sparkle, and an energy that emanated pure love.
Carol is leaving behind a legacy she proudly built. As her family grieves this incredible loss, they will continue to live by the principles she instilled in them all. "We will welcome life's experiences with open arms and accept the lessons we are meant to learn with grace and compassion. We will be thoughtful, kind, and accepting of others. We will continue to love deeply and never take any opportunity for granted. We will hold those we love close to our hearts and say I love you often. Most importantly, we will never say no to dessert!"
While the family of Carol stands deeply grieved by the loss of one of the pillars of their family, they are also thankful for the life they shared with her. She was a remarkable woman and that is shown through the impressions she left on every person she met. She may not be here physically with them anymore, but they firmly believe (and so did she), that she will never really leave them. She lives in their hearts and is always watching over them. They will look for her in the glimmer of Christmas lights, the sparkle of the stars, the peacefulness of the river, and in the beauty of monarch butterflies.
The family would like to extend their deepest gratitude to Dr. Sarah Chesney, Dr. Kevin McIver and RN Justin Opal for the incredible care they provided Carol.
There will be no funeral service. As per Carol's request, a private family gathering will happen at a later date.


Share Your Memory of
Carol
CRANBROOK
Location

2200 - 2nd Street South
Cranbrook, BC
V1C 1E1
PHONE: (250) 426-3132


TOLL FREE:
​1-800-619-4222

FAX: (250)-426-5811
Kimberley
Location

1885 Warren Ave.
Kimberley, BC
V1A 1R9
PHONE: (250) 426-3132


TOLL FREE:
​1-800-619-4222

FAX: (250)-426-5811