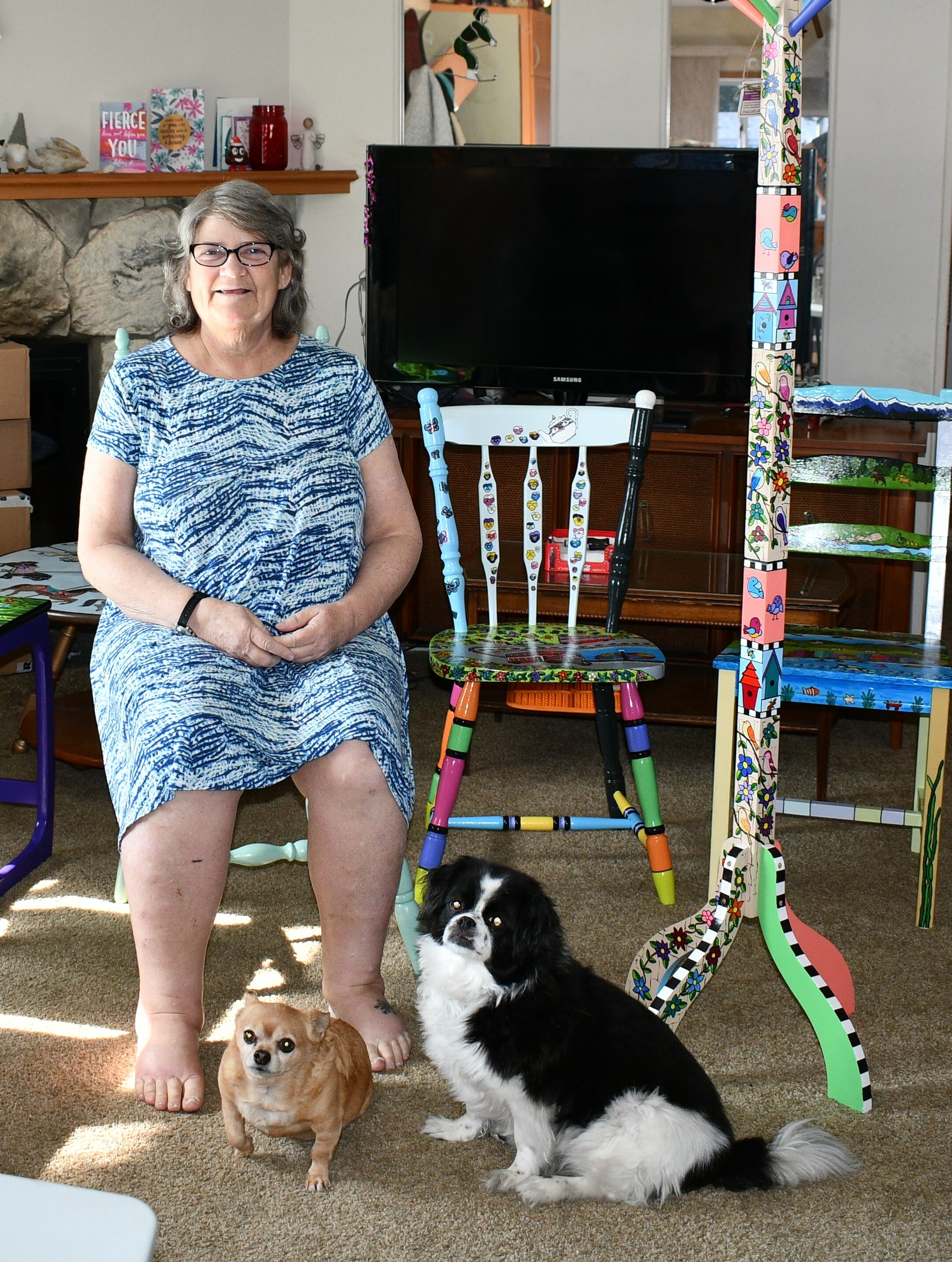 Obituary of Susan Jane Fransen (Lamb)
December 8, 1957 – November 1, 2021
It is with the strength of her spirit in our hearts, we would like to inform the community of friends and family, Susan Jane Fransen (previously Lamb) passed onto the next stage of her journey. After a hard-fought battle with cancer, she passed in peace, on November 1, 2021, at 10:57pm.
Susan, daughter of Len and Nona Fransen, was born in Yellowknife, Northwest Territories. She was a loving sibling to her older sister Patricia, and younger brother, Carl. Susan spent her younger years growing into a self-proclaimed "Tomboy". She loved playing outside and discovering the outdoors. Along with this, she loved spending time and adventuring with her best friends; The Champman Camp Crew.
Skiing was in Susan's blood. She learned how to ski at the age of three on North Star Mountain. From childhood to adulthood, Susan had a passion for skiing. It became part of her identity and spirit. Along with skiing, she was involved in figure skating and played saxophone in the high school band. Susan stayed active and involved as she became a beautiful young woman. Upon graduation in 1975, she would pursue her passion of art and design, studying Engineering, Art History, and Interior Design, at the Southern Alberta Institute of Technology (SAIT). She began her career in design, with the spirit she was so well known for, as a commercial design consultant and drafter.
Continuing to be an avid skier, she met the future father of her children on a ski trip. From there, the rest is history. Following their marriage, Susan soon became a mother to her daughter Jessica Jean Lamb, on the frosty morning of December 24th, 1988. In the following years she had multiple miscarriages, which were very difficult for her. However, she continued trying, and through the love of motherhood, she gave birth to her rainbow baby, her son, William Fransen Lamb on January 10th, 1994.
Susan was a committed wife and loving mother. Who kept her passion for design and a strong work ethic. Upon moving to Whitecourt, Alberta in 1995, she started her own company, Susan Lamb Design Consulting. She worked to help bring homes of dreams, into reality. Susan operated her business from home, allowing her to always place her children first, showing them unconditional love, support, and compassion in all their crazy endeavors.
Susan was a survivor of domestic abuse and a husband who had been taken over by a problematic relationship to alcohol. By emerging herself into the Al-anon Fellowship, she acknowledged the dysfunction within her life and decided it was time for a change. She took a leap of faith and separated herself (and her son) from the chaos they endured for so long, and moved to St. Albert, Alberta. It was there she began her journey of healing and faith. She continued to pour her heart and soul into being a mother but was able to begin focusing on herself for the first time in a long time. Susan had two dogs come into her life, Rizzo and Zuko. They became the be curators of love within Susan's life from the beginning and through her final days. It was during this time of healing that Susan would further involve herself within the Al-anon Fellowship, and became a source of light, hope, and strength for so many others, who were fighting their own life's battles.
In September 2015, Susan decided it was time to move home to Kimberley, British Columbia. With her dogs in tow, she moved back to her hometown, after being away for over thirty years. She was excited to start this new chapter of her life. It was here, in Kimberley, Susan found herself and blossomed into a beautiful light, who inspired so many. She rekindled old friendships and developed new ones with women who would become her sisters.
Susan was proud to be from Kimberley and involved herself any way she could with the community. She volunteered many hours for Center 64, planning and delivering several Garden Galas to raise funds for upgrades to the building. She was very involved with the Kimberley United Church, the Local Al-anon fellowship, as well as many others. She got herself involved any way she could within the community, because of her love of giving back, and the love she had for Kimberley.
It was from this, and the spirit of giving, Susan rediscovered her final and strongest passion—painting. After running into an old friend at a community fair, who had changed their career late in life, our Mom took another leap of faith and started painting again. By integrating artistic talent, beautiful creativity, perfection, and love into every piece, she found another way to inspire, bring joy, and develop hope within the hearts of others. We believe the joy she got from painting allowed her to manage this past year.
Yet as her mind and spirit continued to heal, her body began to waver. She fought a series of health issues before being diagnosed in mid-October 2020 with Stage 4 Lung Cancer, which had already spread to her bones. Susan, a strong believer in the power of positive thinking filled her life with courage, love, and support. She fought back fearlessly and with a vengeance. She poured everything into the fight, and with her unwavering spirt, never gave up until her last breath. Her energy is a rare and beautiful light in this world. It will continue to radiate through the lives of those she knew and pass on that unique mixture of compassion, the ability to listen & understand, and to love so boldly.
The next time it snows, go outside, pause, and embrace the beauty and know her spirit is with you. We know in our hearts; she is in every snowflake.
In lieu of flowers or donations, please spend the resources and time, on something that brings you joy. Whether it's a day on the ski hill, a painting class, or whatever your heart desires, just do something to bring joy and happiness into your life :)
A Celebration of Life will be held Saturday, November 13, 2021 at 1pm, to take part in service please click the tab to the left LIVE STREAMING OF SERVICE just prior to start time.
Arrangements entrusted to McPherson Funeral Services.
Condolences for the family can be offered at:
www.mcphersonfh.com
To send flowers to the family or plant a tree in memory of Susan Fransen (Lamb), please visit Tribute Store
Celebration of Life
1:00 pm - 3:00 pm
Saturday, November 13, 2021
Kimberley United Church
10 Boundary Street,
Kimberley, British Columbia, Canada
Please take place via live stream, Click the tab to the left LIVE STREAMING OF SERVICE


Share Your Memory of
Susan
CRANBROOK
Location

2200 - 2nd Street South
Cranbrook, BC
V1C 1E1
PHONE: (250) 426-3132


TOLL FREE:
​1-800-619-4222

FAX: (250)-426-5811
Kimberley
Location

1885 Warren Ave.
Kimberley, BC
V1A 1R9
PHONE: (250) 426-3132


TOLL FREE:
​1-800-619-4222

FAX: (250)-426-5811