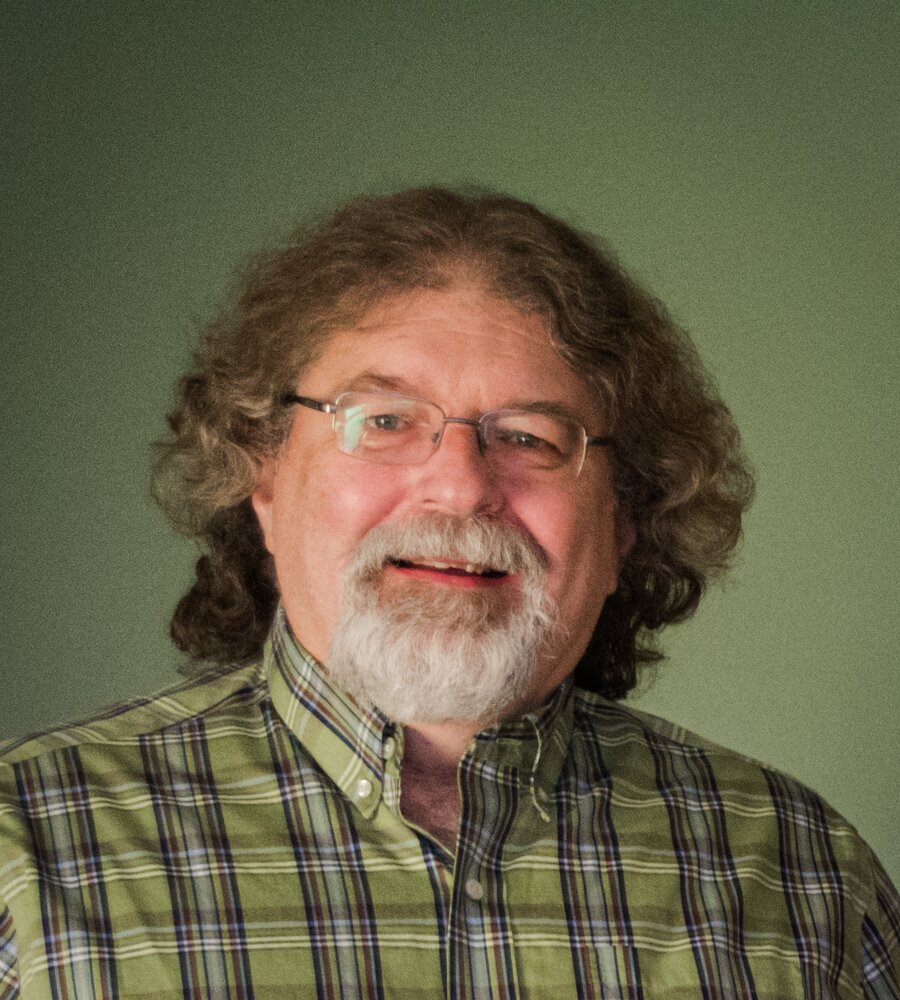 Share Your Memory of
Patrick


Obituary of Patrick Raymond Boyle
Please share a memory of Patrick to include in a keepsake book for family and friends.
It is with deep sadness that the family of Patrick Raymond Boyle announce his unexpected death on November 16, 2022. He passed away in his sleep at his cabin in Kentucky; Pat was unique in the way he approached life, including becoming a snowbird traveling to escape winter, but in Kentucky not Florida or Arizona.
Pat was the only child of the late Helena (Zaporzan) and Alvin Richard Boyle born on November 13, 1958 in Terrace BC. He attended elementary and middle school in Prince George and completed high school in Revelstoke. He enjoyed scouts, hunting and playing practical jokes both in and out of school. Pat attended the University of Calgary, starting in computer science but quickly switching to Social Work. It was there that he met his wife to be Debbie Reed. Both enjoyed lively debates and often were on opposite sides in class discussions. Pat's career included front line social work, youth probation, detention, treatment and street programs; community development, consumer complaints, and project management. After he retired in 2019, Pat accepted a term contract with the Wet'suwet'en nation in January 2020, which he considered to be a gift and an honorable way to end his career. Pat loved his work and remained passionate about supporting at risk children and their families.
Pat and Deb married in 1985 and with that for the first time gained siblings Gail (Randy Harrison), Arlene (Ross Breadner) and Alan (Joan) Reed. Pat and Deb moved into a log home in Creston BC in 1991 where they got to try their hands at hobby farming, raising chickens, geese and turkeys (named Christmas and Thanksgiving). Pat even tried his hand as a ring man for the local auctioneer which triggered his pursuit of the weird and wonderful and he rarely passed a garage sale or second hand store withoug shopping.
Pat and Deb are blessed with two wonderful sons: Mick and Keelan of whom Pat was really proud. As a family they enjoyed travel, initially in a tent or trailer, but in 2004 to 2005 they set off in a motor home and toured North America. Pat was always a dreamer, and traveling was one dream that Deb supported him in making come true which in turn helped shape their family. We all particularly enjoyed the southeastern US especially Pat. He spent the next 17 years engaging different friends and relatives to travel there with him and tour based on their interests – civil war history, Nascar, football, music, hills and hollars, windy roads, bourbon tours and of course always food – Crawfish and barbecue being favorites. During that period, Pat and Deb bought a small cabin in Kentucky which intended to become their winter retirement base of operations. We were not completely landlocked in our family travels - enjoying a trip to Hawaii to celebrate Mick's high school graduation and to Cuba for Keelan's. Pat particularly enjoyed Cuba and returned two more times to enjoy the culture and conversing with the locals – something he enjoyed doing where ever he traveled.
Pat sought a way to transition from work to retirement and decided to solo kayak from the Milk river, to the Missouri, to the Mississippi and to the cabin, or as far as he could get. He spent 3 years planning and dreaming about the trip. To say that his family were concerned about his plan would be an understatement for although he planned and replanned the gear, dried 3 months worth of food, copied the maps, etc., he did not paddle his kayak or test his gear or ability ahead of time. To the relief of his family, Pat ran into flooding conditions and mud in the Missouri which caused him to cut his trip short, prior to any serious mishaps, but he still enjoyed the challenge and the time alone. For an amusing description of his trip please access Pat's blog at Spiritridge.info/wp
Deb retired at the start of Covid, and initially their plans to travel were thwarted but they were able to enjoy their time more locally. Spending summers at their cabin at Moyie lake where Pat fed birds, squirrels and chipmunks but tried not to feed the invasive gophers. He enjoyed long walks with his dog Sadie in the campground and surrounding trails. They were able to get to Regina a few times to spend time with Pat's aunt Wanda Forsyth, cousin Tara and second cousin Sam. As Covid restrictions lifted they started traveling within Canada and when the border opened they were able to spend about three months down the cabin in Kentucky last winter. Pat reconnected with many friends over the last 2 years for which we are truly grateful. Pat and Deb drove down to Kentucky in October with the intention of spending the winter there, unfortunately Pat's time was cut short but we are taking comfort in the fact that he was where he wanted to be (and he got to take Deb to Dollywood and the Blue Ridge Mountains).
A Celebration of Life (aka Wake) for Pat will be planned for late spring 2023. All will be welcome to share memories, laugh and cry and toast to Pat with any of the 50+ bourbon varieties he has collected.
To share a memory of Pat or send a condolence to family please visit McPhersons…. In lieu of flowers, if you wish, please give a donation to a program that supports youth and families in his name.
Friends and colleagues are welcome to
a Celebration of Pat's life.
This will be a time to share adventures and stories,
laugh with family and friends,
and offer a toast in memory of Pat.
Saturday, May 27th, 1:00 to 4:00.
Celebration beginning around 1:30.
Cranbrook History Centre, 57 Van Horne St., Cranbrook.
RSVP by May 1 – we'll have a chair waiting for you.
If you are unable to attend and wish to share a memory,
feel free to send it to Deb.
Email debreed004@yahoo.ca
Celebration of Life
1:00 pm - 4:00 pm
Saturday, May 27, 2023
Cranbrook History Centre
57 Van Horne St.
Cranbrook, British Columbia, Canada

Get Directions
CRANBROOK
Location

2200 - 2nd Street South
Cranbrook, BC
V1C 1E1
PHONE: (250) 426-3132


TOLL FREE:
​1-800-619-4222

FAX: (250)-426-5811
Kimberley
Location

1885 Warren Ave.
Kimberley, BC
V1A 1R9
PHONE: (250) 426-3132


TOLL FREE:
​1-800-619-4222

FAX: (250)-426-5811